Cover Nails SBS - 2014 Spring/Summer
---
Learn from Bettina Marton knacks and tricks, which BrillBird the 2014 spring / summer catalog of cover nails. The ideas and color combinations can be used perfectly well short nails salon! 2014 spring / summer season in addition to the nude color is still fashionable in neon colors. The right combination we can reach really crips, sunny day mentioning effect but not only in extreme shape but equally at the short salon fingernails too.
The BrillBird cover nails prepared by Bettina Marton trend colors of the season, and added a touch of classic 3D porcelain decoration. The "flattened porcelain ornaments" increasingly popular addition to requiring great expertise in classic 3D flowers and porcelain decoration never goes out of style!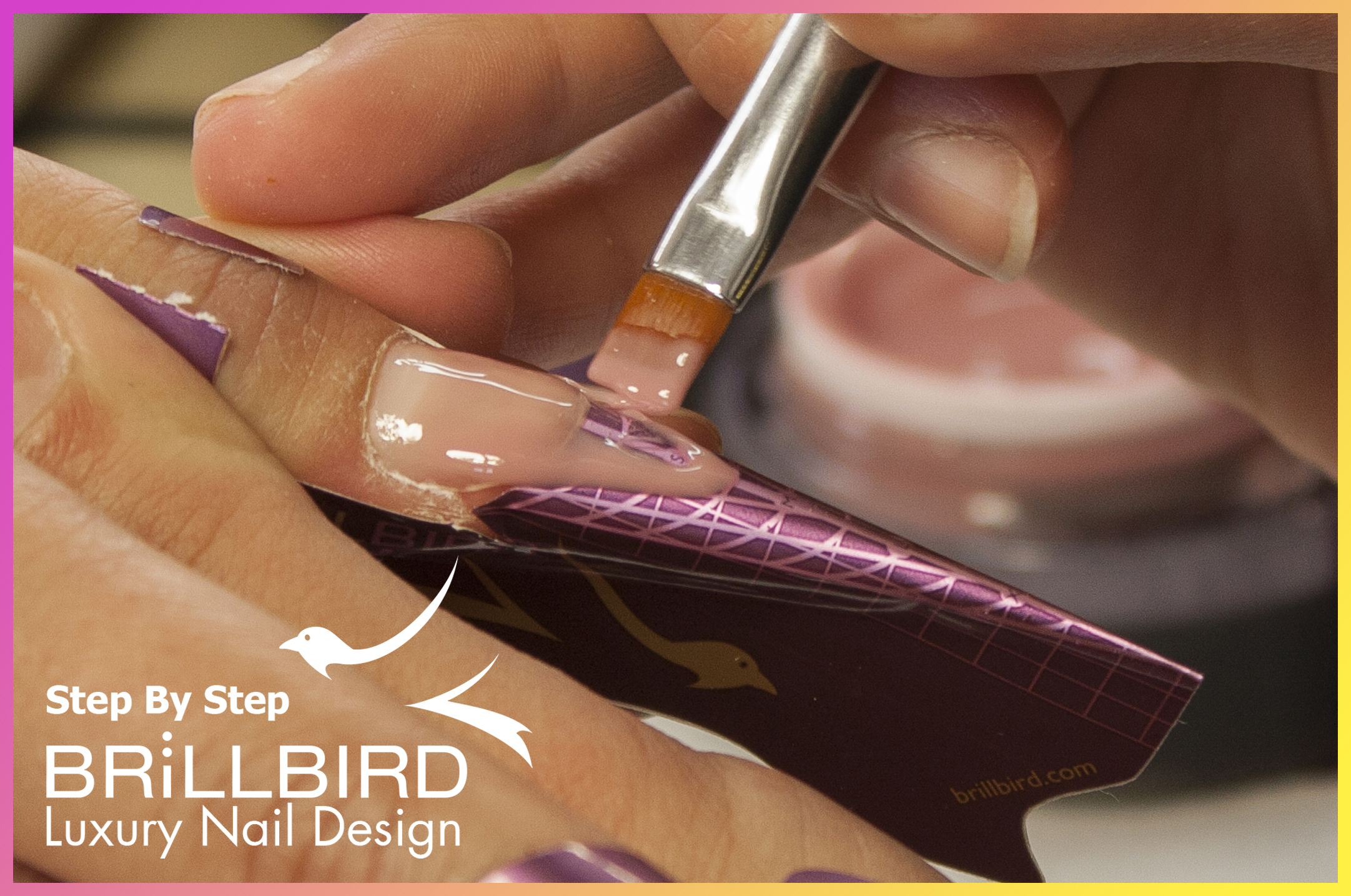 1) Prepare the nail bed extension with form-fitting stiletto extreme deep smile lines.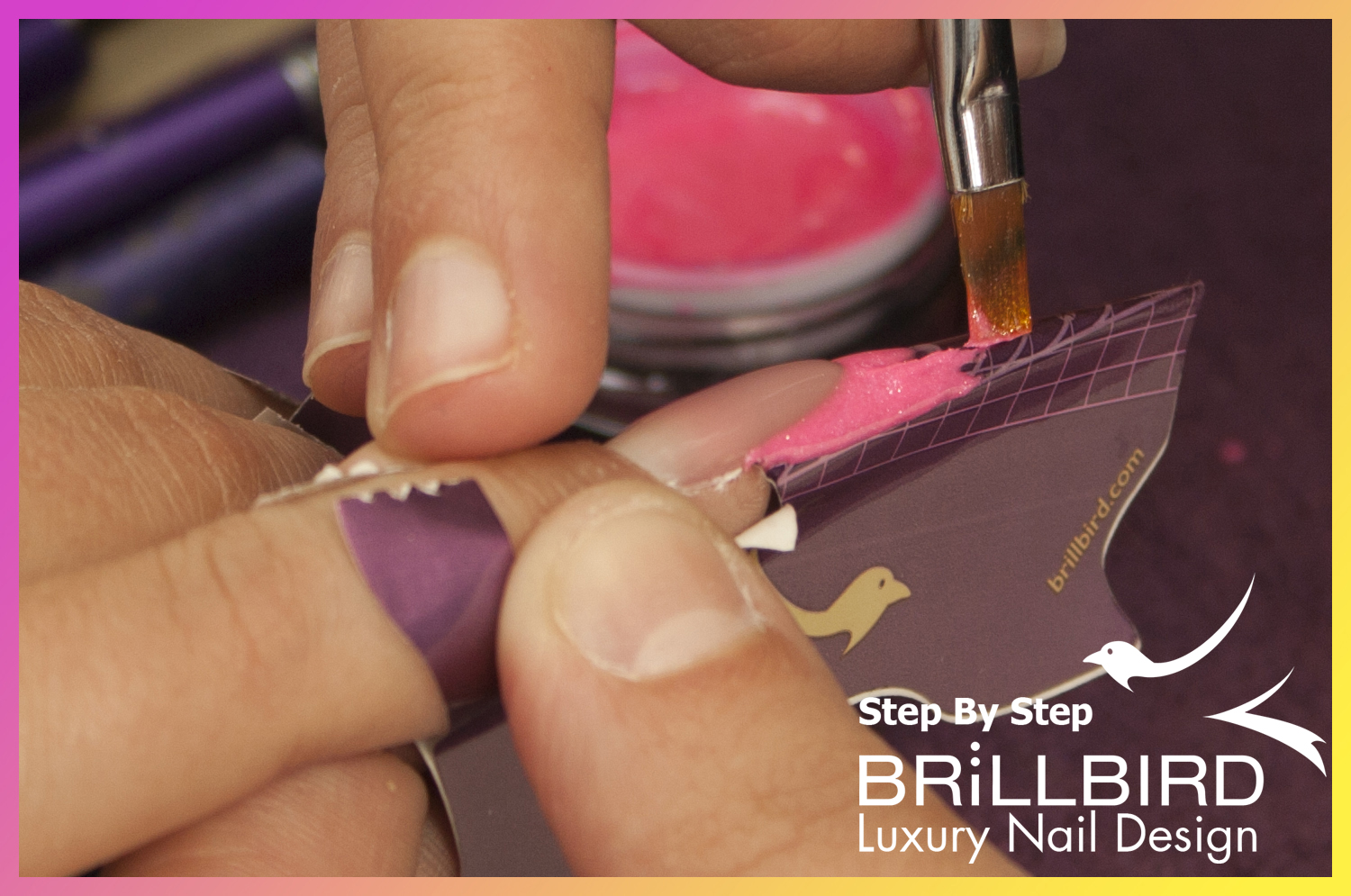 2) Choose a light pink color from BrillBird Frosty Neon Gels. (F34 shedes)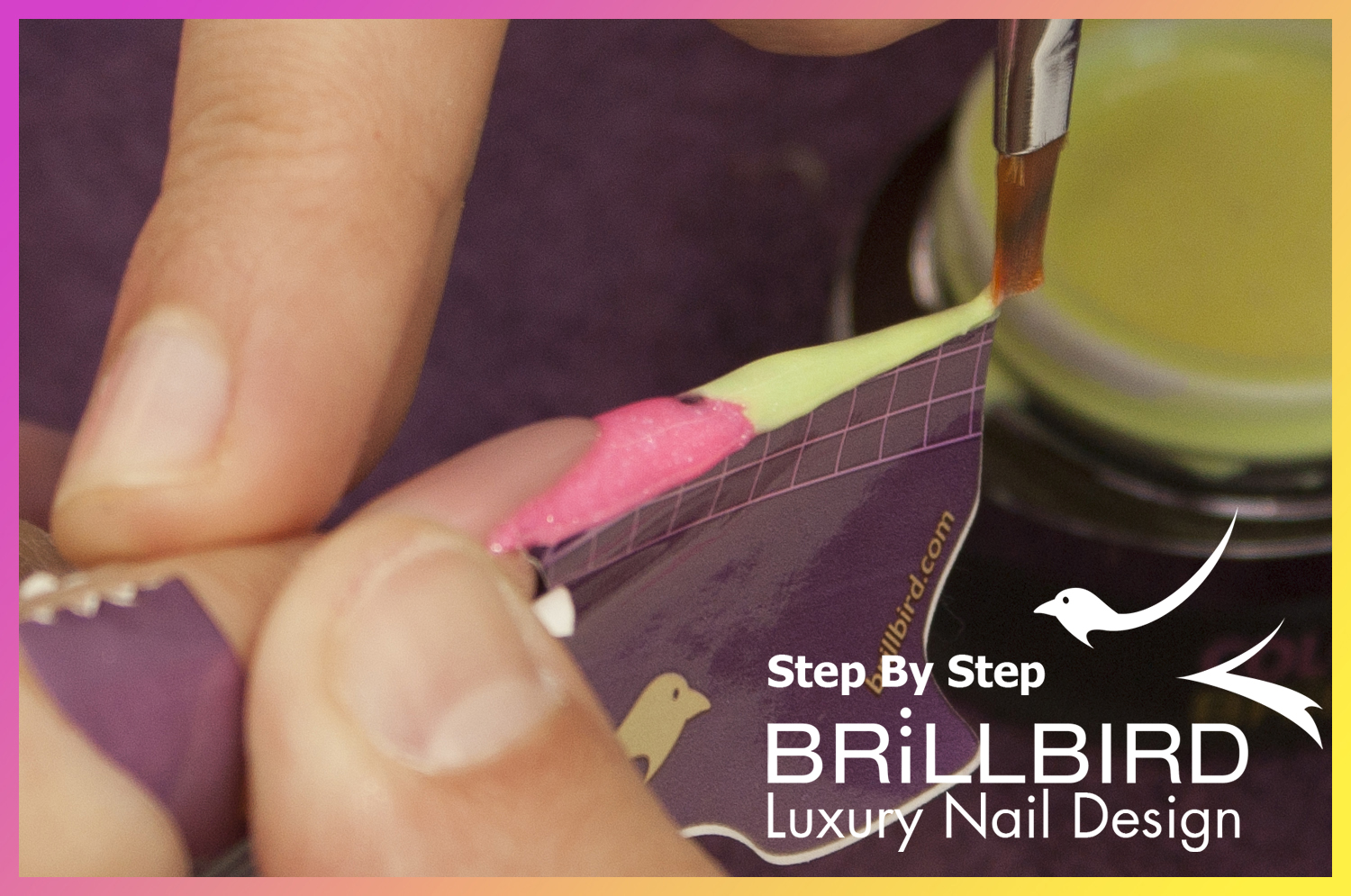 3) On the free edges choose rime effect gel in neon yellow. (F23 shades)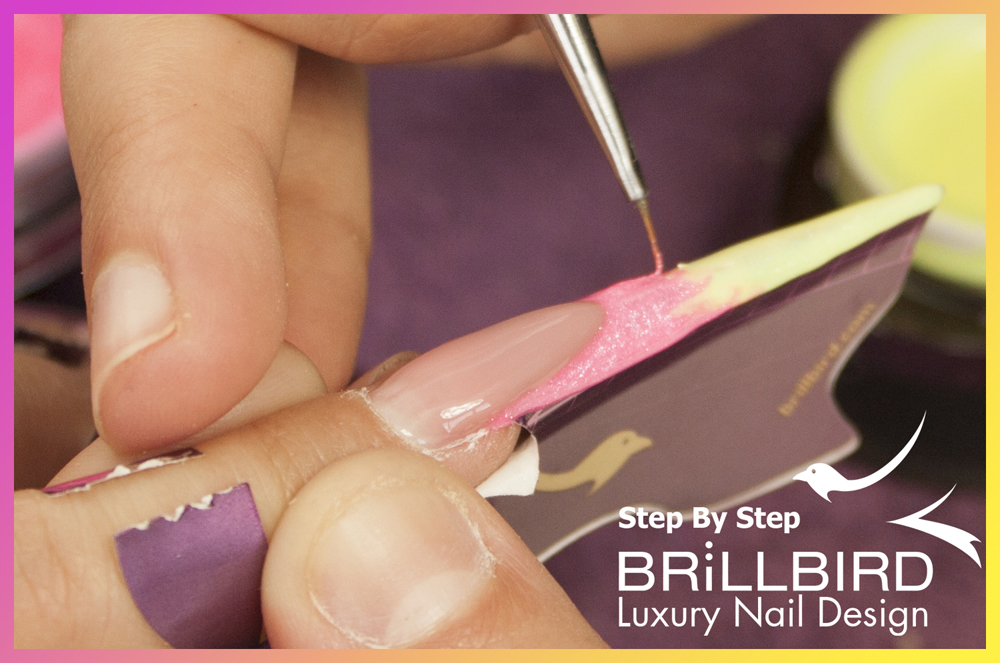 4)Take care of the design the gradient and neon colors nice, smoothly blend.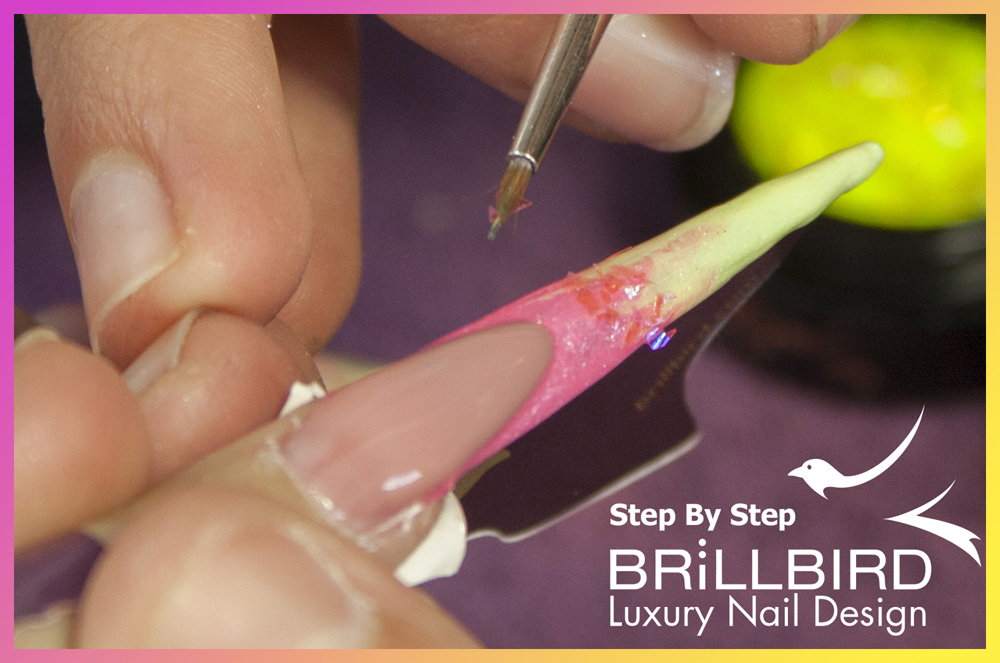 5) Highlight the colors with Pink and Yellow Vivid Ice Foil to get a special effect.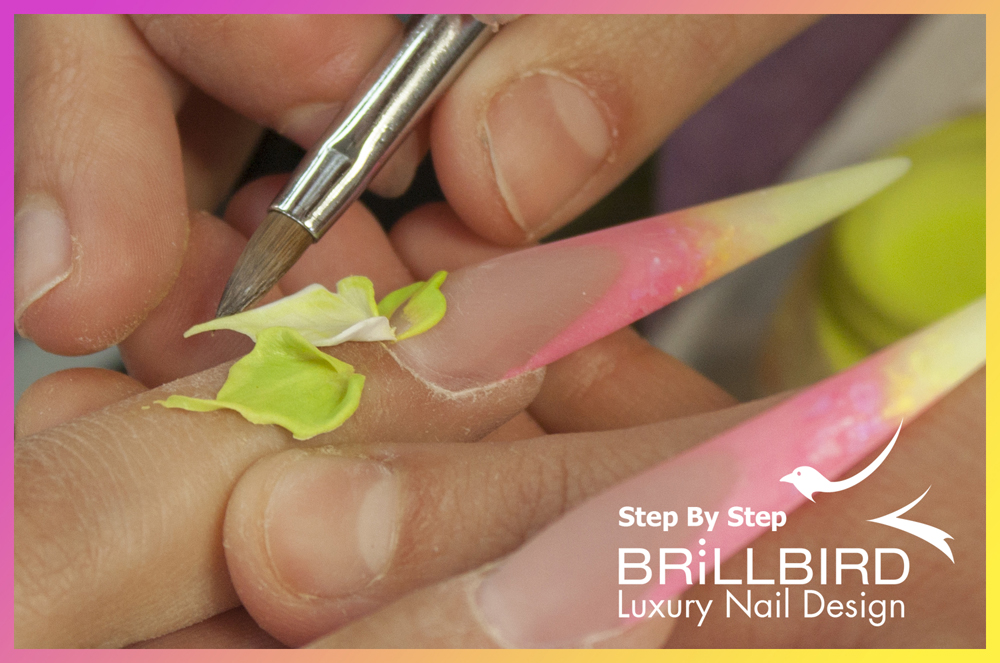 6) After filing and cover layer make classical 3D acryl ornaments with BrillBird Acryl Art brush.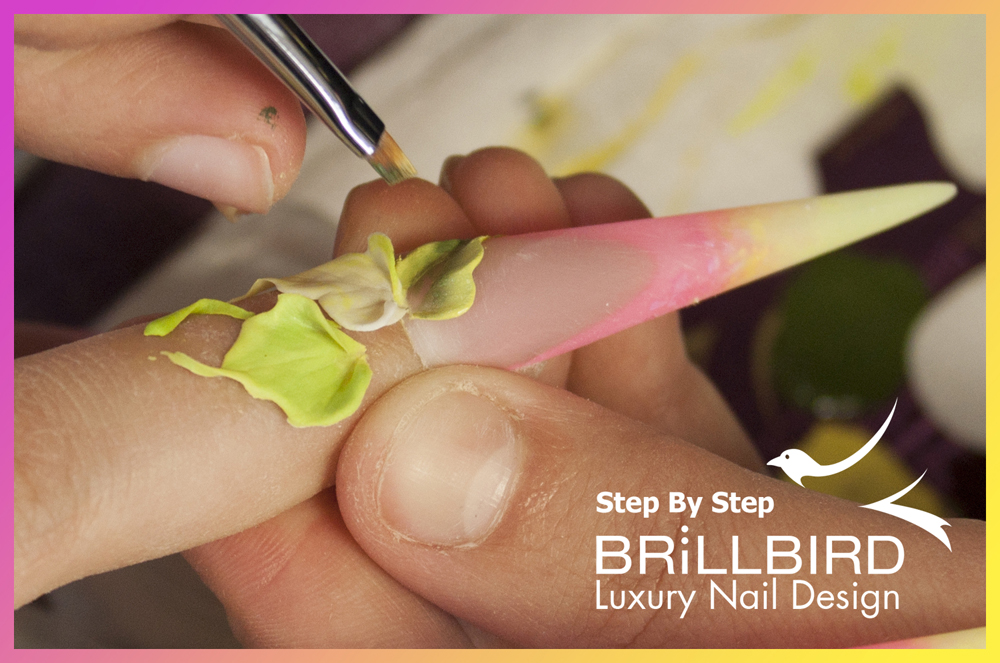 7) Use BB One Movement acrylic paint to make a lifelike pattern for the 3D leaves.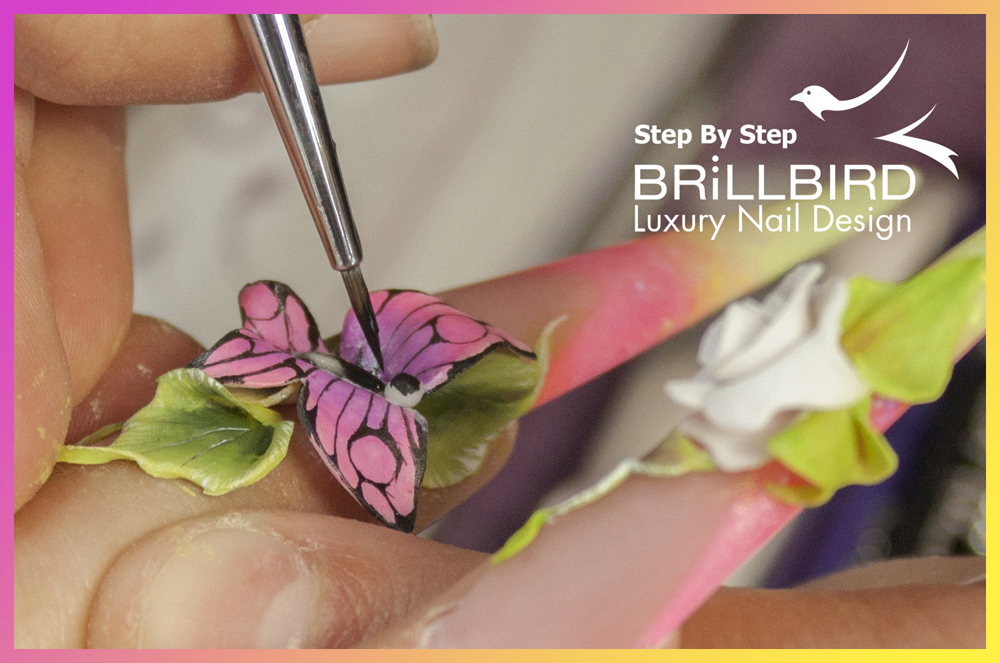 8) Fix the premaded 3D butterfly with a small scoop clear acryll after finish the decoration with BB One Movement acrylic paint.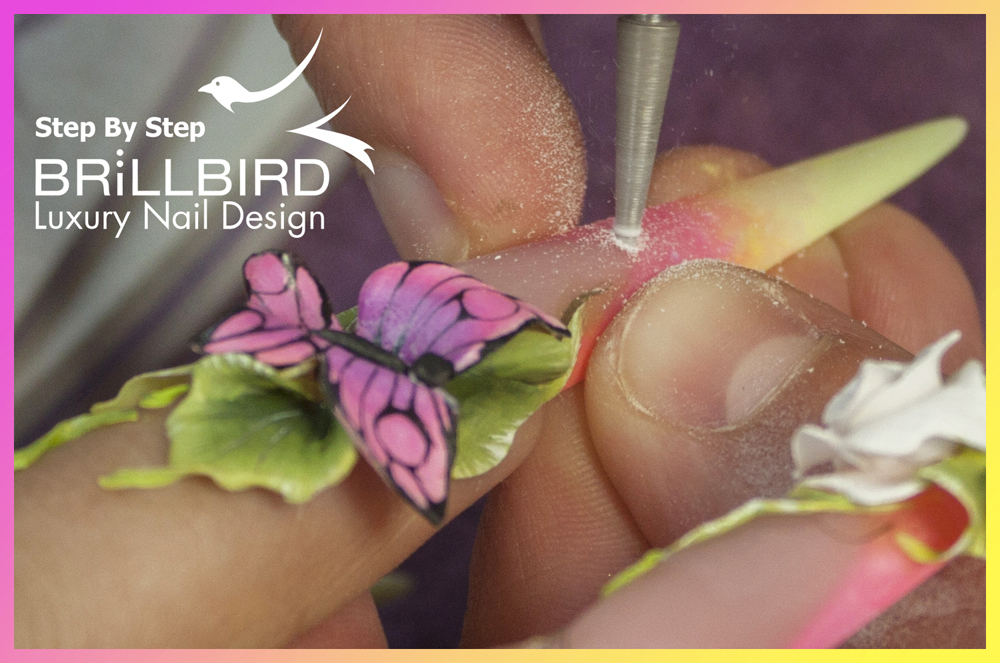 9) Drill hole carefully on the top of the smile line for the extreme sized stone.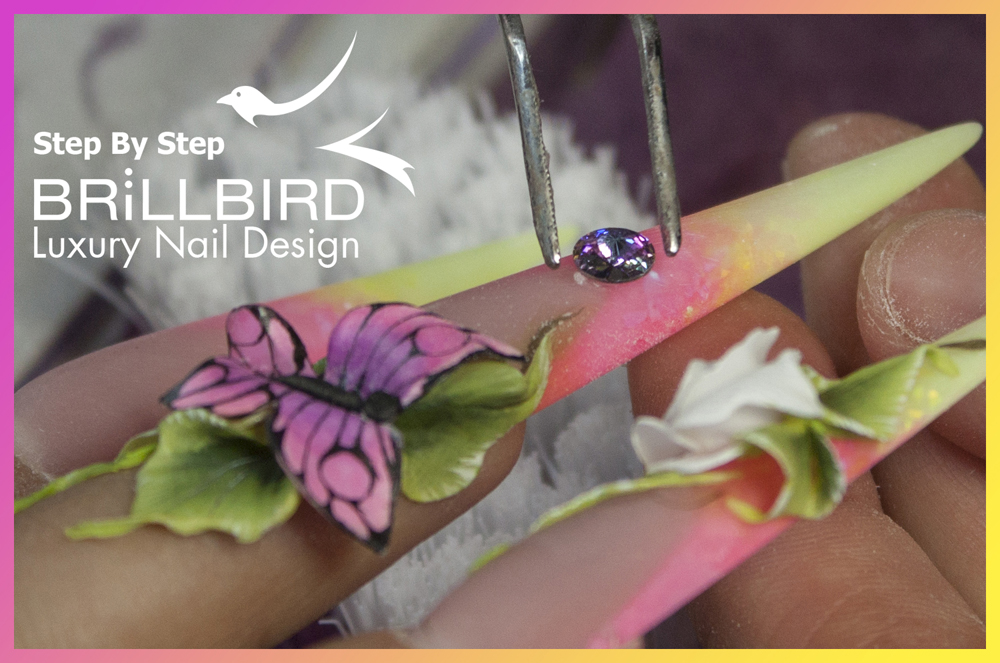 10)Fix the stone with a small scoop of BB Clear Acryl.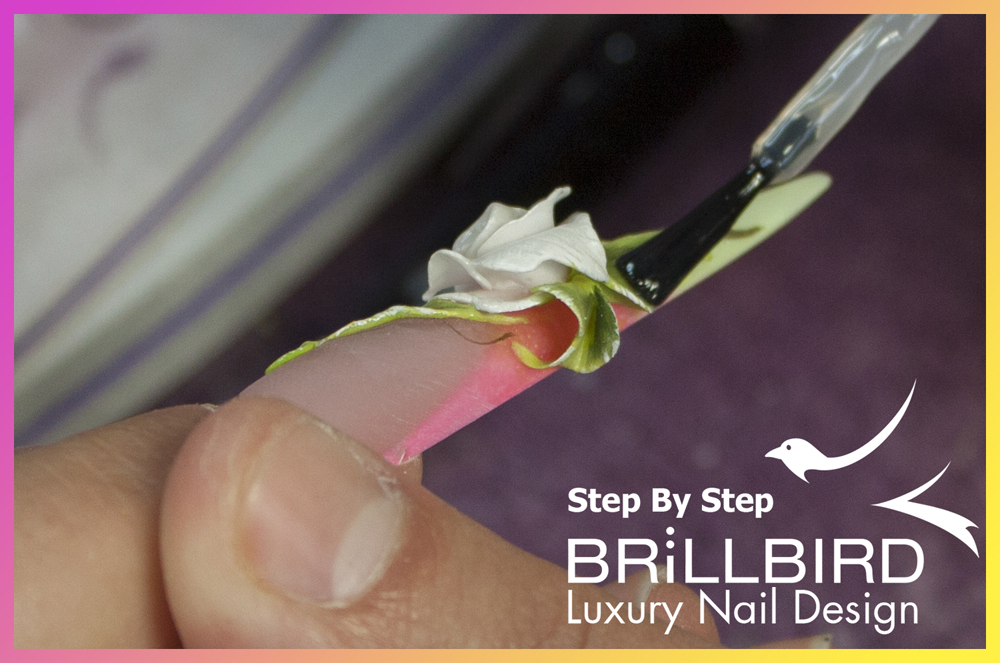 11) Use BrillBird Matte Topshiled on the acryl ornaments to protect them from discoloration.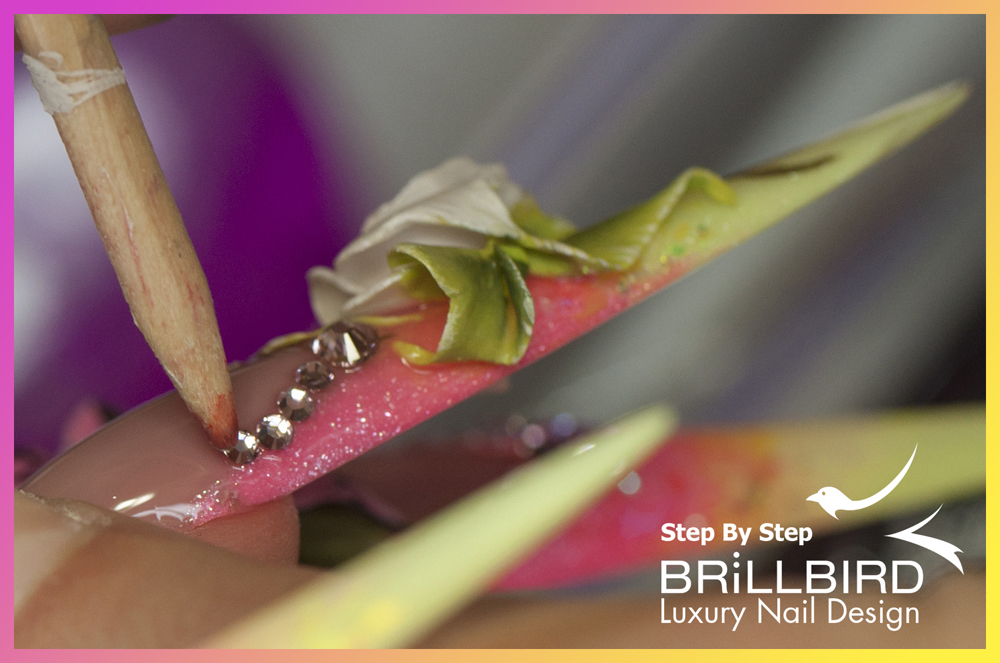 12) Finish with sticking stones and Top Coat which used to avoid from the 3D ornaments.